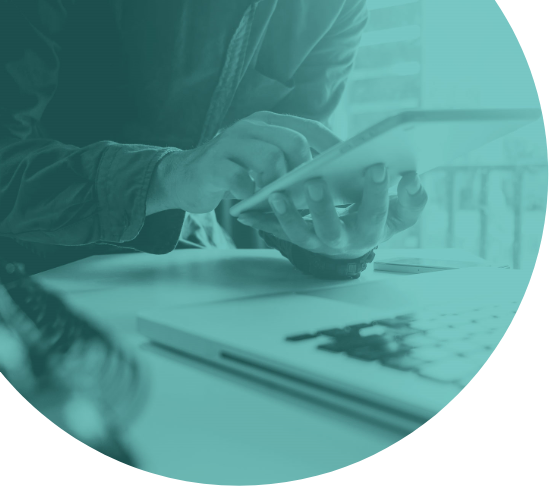 Voice Platform
E911 for Cisco
RedSky solutions for Cisco are easy to deploy and make your company 100% compliant with all federal and state E911 legislation, including Kari's Law and the Ray Baum Act.
As a strategic partner of Cisco, our solutions are complementary to CUCM and we have a direct integration with Cisco Emergency Responder (CER). With RedSky and Cisco, you'll have complete emergency coverage for your entire workforce, whether on campus or remote. Together, we find your emergency callers, route them to the appropriate emergency dispatch center (PSAP), and notify enterprise security and administrative personnel. RedSky is proud to be a Solutions Plus Partner, and to be offered on the Cisco Global Price List (GPL).
For over 25 years, RedSky has been the leader in E911 solutions. With a sole focus on E911, we're committed to providing the technology you need to keep your employees safe and your business compliant.
Compatibility
Cisco Unified Communication Manager (CUCM)
Cisco Emergency Responder v7.0 +
Cisco HCS
Cisco Jabber - Windows 7 +
CUCM JITC Certification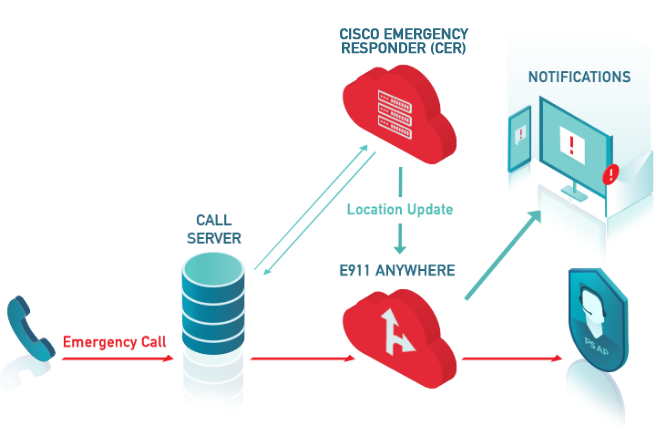 How it works
When 9-1-1 is dialed, CUCM/CER and RedSky MyE911 provide the location of on-campus and remote callers to E911 Anywhere, which routes emergency calls to any PSAP in the U.S and Canada. E911 Anywhere simultaneously sends call notifications including SMS text, email and security desk screen alerts.
Enhance CER
With powerful features
SUPPORT REMOTE WORKERS
PROVIDE INTELLIGENT ROUTING FOR EMERGENCY CALLS
CUSTOMIZE 9-1-1 NOTIFICATIONS
Have questions about integrating RedSky with Cisco? Need a quote?
Get in Touch