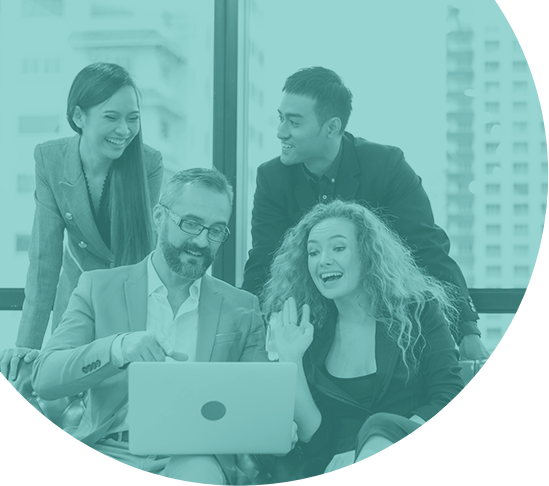 Voice Platform
E911 for Microsoft
RedSky solutions for Microsoft keep your company 100% compliant with all federal and state E911 legislation. This includes Kari's Law and the Ray Baum Act.
RedSky can provide complete E911 coverage for your Microsoft voice platforms including both Microsoft Teams and Skype for Business. RedSky E911 solutions seamlessly integrate with your Microsoft environment and allow your device users to retain E911 coverage even as they travel to remote locations.
When a remote user dials 9-1-1 from a Microsoft voice platform, RedSky automatically determines the user's exact location information. This allows RedSky to directly connect the emergency call to the nearest Public Safety Answering Point* (PSAP, or emergency dispatch center) without the delay of connecting through a third party to determine precise location information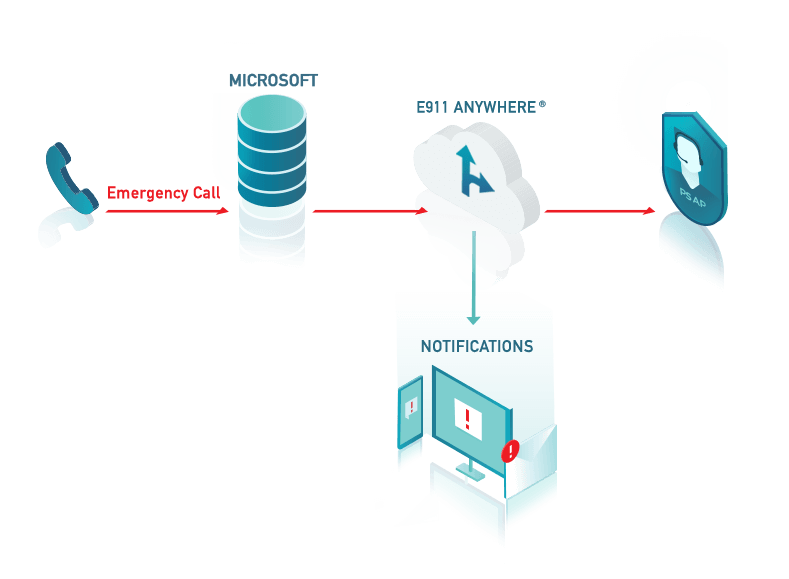 How it works
When 9-1-1 is dialed, Microsoft provides the location of on-campus and remote callers to E911 Anywhere, which routes emergency calls to any PSAP in the U.S and Canada. E911 Anywhere simultaneously sends call notifications including SMS text, email and security desk screen alerts.
FIND
Find your users when they dial 9-1-1
ROUTE
Route emergency calls to the nearest PSAP
NOTIFY
Notify your on-premise security and key personnel
Have questions about integrating RedSky with Microsoft? Need a quote?
Get in Touch